The 2018 FMA Solo Program is open for nominees.
In 2015 the Flying Musicians Association created a program whereby band directors nominate a junior or senior band member who excels and has a desire to fly.
Five outstanding finalists were selected from the nominees in 2015.  Texas, Illinois, Georgia and Florida were well represented. The hardest part was awarding just one scholarship.
In 2016, we doubled the nominations and thanks to Sky-Tec, and an anonymous donor, we are able to double the awards. Nominations were received from California, Texas, Wisconsin, Michigan, Tennessee, Idaho, New Jersey, and Oklahoma,
In 2017 we continue to see nominations grow, including two from Canada. We look forward to bestowing upon each nominee a FREE student membership. Each will receive a package from us with a FMA bag, FMA shirt, FMA keychain, and other items from our generous sponsors. Nominations were received from: Florida, Illinois, Indiana, Manitoba, Michigan, New York, North Carolina, Oklahoma, Ontario,  Pennsylvania, Tennessee, Texas, Utah, Virginia, and Washington.
Nominations are now being accepted for the 2018 program.  For information about the 2018 FMA Solo Program, visit the FMA website.
Recipients will receive a MYGOFLIGHT.com custom FMA flight bag pro, a Sporty's Learn to Fly online course, and a Gleim Private Pilot Test Prep along with guidance and funds to solo an aircraft. Each winner will also receive a one year GOLD membership in the Banjo Ben Clark website for free online lesson on guitar, banjo, and mandolin. Ben was a member of Taylor Swift's band.
A HUGE thank you to sponsors of this year's scholarships: Bose Aviation, Sporty's Pilot Shop, MYGOFLIGHT, Gleim Aviation, Banjo Ben Clark.  Promotion and advertising were provided by Aviators Hot Line, GlobalAir.com, Trade-A-Plane, and 121five.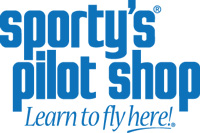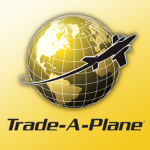 Participating Flight Schools:
Murfreesboro Aviation – Murfreesboro Airport (MBT) – Murfreesboro, TN.
Murfreesboro Aviation is the busiest privately-owned flight school in the state of Tennessee, owned by Jim Gardner.  In the past 4 years Murfreesboro Aviation has grown from a flight school to a maintenance and repair center, Cessna Authorized Service Center, FAA-Certificated Part 145 Maintenance Facility, avionics repair and installation facility, aircraft brokerage and acquisition services company, and FAA-Certificated part 135 charter operator.
Visit Murfreesboro Aviation
——————————————————————————————-
Quality Aviation Services – Jack Barstow Airport (IKW) – Midland, MI
Quality Aviation Services, Inc. has been training pilots and providing aviation services since 2003.  However the aviation experience of our staff covers a combined total of more than 130 years.
JT Rairigh, our chief pilot and director, is a Single-engine and Multi-engine CFII, commercial helicopter pilot, A&P and IA (Aircraft Inspection Authorization).  Janine Rairigh, a pilot, and our scheduler and COO (Chief Office Officer) is ready to work out your flight schedule to meet your needs.
We believe flight instructors and flight schools must have a number of important qualities.  The most important of these is to CARE about the students.  Our flight school exists to help people become skillful pilots who will experience many years of safe and enjoyable flying.
If you think you might be interested in learning to fly, give us a call at 989-615-1103 to set up a Discovery Flight (an introductory, no-obligation flight lesson). 
——————————————————————————————-
AvSport of Lock Haven is a new flight school based in Hangar One on the North side of historic Piper Memorial Airport (KLHV), Lock Haven PA (ancestral home to Piper Aircraft, and birthplace of the Cub). We specialize in training candidates for the FAA Sport Pilot license, using modern Light Sport aircraft (at about half the cost, and half the instructional time, needed to earn a Private Pilot license).
Visit AvSport