My goodness have I had my hands full this summer!
So far this summer has consisted of 0 flying. Unlike the others, I will be starting my flight training in the fall but I have been keeping busy in other ways. We are currently renovating our house so I have had to do a lot of that but I also have three horses that need tons of attention! I am doing my flight training in a city that is 739 kilometers (459 miles for all you Americans) away from my home so I am trying to spend as much time with my horses as possible!
Soon I will be starting my flight training which is super exciting but in the mean time I will be keeping myself even more busy with the Sporty's Learn to Fly Course that way I will be more than prepared for ground school!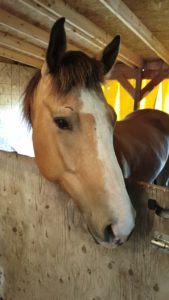 Courtney Taylor