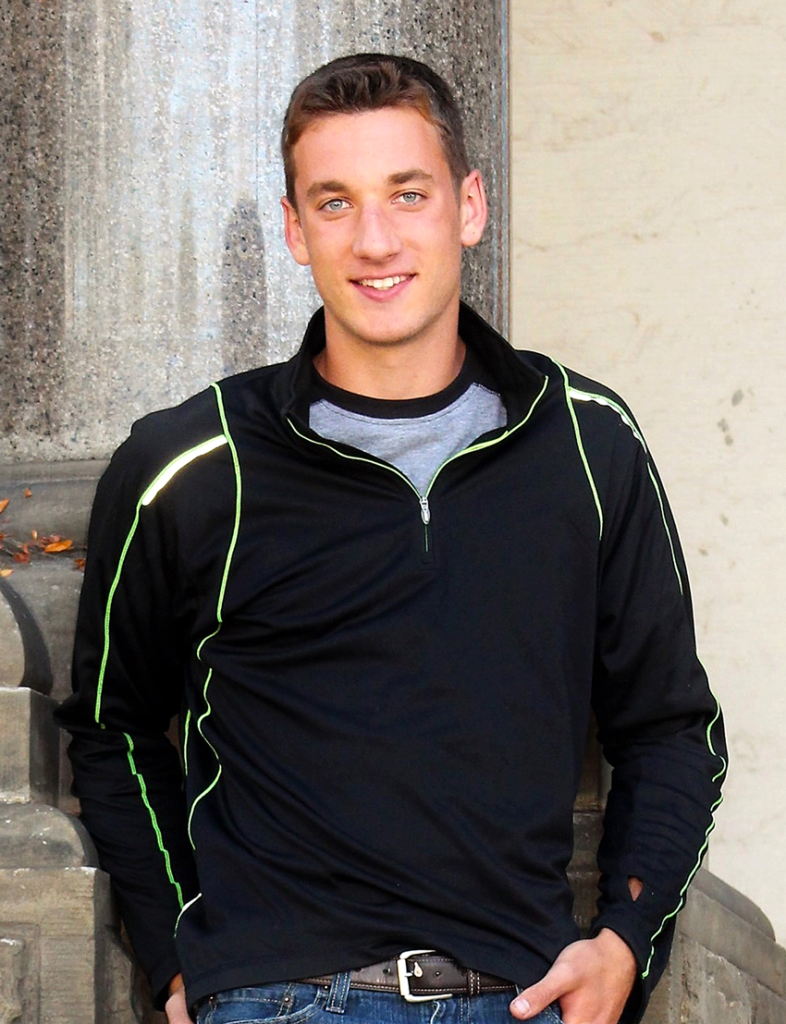 I was born and raised in Midland, Michigan, to a family with deep roots in both music and aviation. My Grandfather was a trumpet player (I play his trumpet for gigs now and then), and owned and piloted a Cessna 195, which is still in my Uncle's hangar. My Uncle, a pilot as well, is now the chief mechanic of Delta airlines out of Detroit Metro, and still plays the flute, religiously playing with the EAA band at Oshkosh every year. My Dad kept the same roots, however leaned the other way. He is also a pilot, and was my band director up until last year, now retired. That is just my immediate family, the story is more or less the same for my cousins as well.
I am wrapping up my senior year at Bullock Creek High School, and plan on pursuing a career as a pilot. As of right now, I have a free year of community college, and have an almost absolute/decided plan on attending Oakland University with a music scholarship, majoring in Mechanical Engineering. I have worked hard and had fun with music my whole life, with a passion for aviation on the side. Now I look forward to becoming more involved in the aviation community, much like I have the music community. I am looking forward to the skies ahead and am excited to have people to share my experiences with!
Aaron has chosen Quality Aviation Services at the Jack Barstow Municipal Airport (KIKW) in Midland, Michigan. 
About Quality Aviation Services, Inc. — Jack Barstow Airport (KIKW) — Midland, MI:
Aaron Smokovitz  contacted us about working at the airport this summer. Then he told us that he had received a scholarship from the Flying Musicians Association that would completely cover his flight costs through solo!  Wow!   We are always looking for scholarships and ways to help young people get started in flying. We need more Private Pilots, and the airline industry is facing an ever growing shortage of pilots.
We were so impressed by FMA's generosity that we decided to offer Aaron our own $1000 scholarship to help him get from solo to Private Pilot.  Plus, our local EAA chapter gives scholarships every year to young committed student pilots.  Aaron is very deserving, and hopefully will get help from our EAA chapter as well.
Aaron is a capable mechanic.  He is building a plane, including building the engine from the ground up, with some of his own personally designed modifications like the crankshaft to magneto drive.  His modifications must have worked because the engine is running well on his test stand.
We have 500 acres to mow and Aaron has gotten mowers running that have been gathering dust for years.  He has also been helping with maintenance on our flight school aircraft.  Aaron just recently replaced a magneto, replaced the full dual ignition wiring harness and timed both mags on one of our flight school aircraft.  That plane has been flying pretty much all day every day since, so that is reliable proof of his workmanship (Inspected by an IA, but all the work was Aaron's).
From reading Aaron's blogs, he certainly has a flair for the dramatic!  So, in addition to being a musician, a mechanic, and showing considerable talent for flying, perhaps he will also be the next George Lucas!
If you think you might be interested in learning to fly, give us a call at 989-615-1103 to set up a Discovery Flight (an introductory, no-obligation flight lesson).